Interoperability
Recommended research into Blockchain Interoperability
Research paper published by Cornel University:
A Survey on Blockchain Interoperability: Past, Present, and Future Trends
Authored by Rafael Belchior, André Vasconcelos, Sérgio Guerreiro, Miguel Correia
For a General Understanding of Interoperability
An article by 101 Blockchain entitled Blockchain Interoperability : Why Is Cross Chain Technology Important?, containing the image below, is recommended reading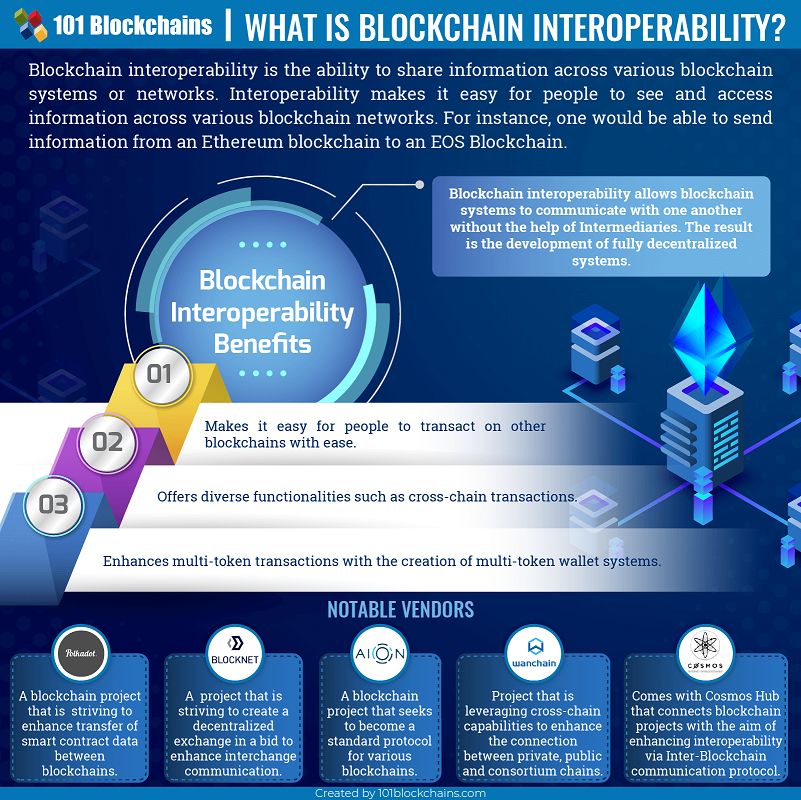 From an HR Application Perspective
As blockchain evolves more and more applications will seek to connect to the DeHR Shared Ledger. The diagram below illustrates the type of employee data related applications.
Interoperable Blockchain Applications
The pages listed below contain products that are purpose built for the blockchain environment and connect to the Shared HR ledger. The products comply with the HR-BCDS standard and extend the functional capability of the blockchain through specialization.
| Basic employee details | Emergency contacts | Education details | Banking details | Superannuation details | Languages | Dependents | Licenses | Work status | Disabilities | Passport | Vaccination status | Work experience | Career aspirations | Skills | Background checks | Applicant resume |